Certified Specialist
Obstetrician & Gynecologist
Dr Saifuddin Sidek is a certified specialist obstetrician and gynecologist . He delivers babies  and also sees  patients with gynecological problems .
Dr Saifuddin Sidek is a certified specialist obstetrician and gynecologist . He sees pregnant patients from conception right up to the delivery of the baby. He also treats patients with gynecological problems like difficulty in conceiving and those with abnormal menses .
He also has an interest in laparoscopic surgery for benign gynecological conditions and in May 2012, he went to Mumbai to train with Dr Rakesh Sinha of the Beams Institute .
He can now perform most of his gynecological surgeries the laparoscopic way thus reducing hospital stay for patients and promoting faster recovery .
Dr Saifuddin Sidek started to have an interest in Cosmetic Gynaecology since 2005 when he learnt that many women want to not only feel good, but also to look better in their genital areas . There was a lack of doctors performing genital plastic surgery then.
Dr Sidek went to Los Angeles to train under Dr David Matlock, who started various forms of genital plastic surgeries.
Cosmetic Gynaecology is now one of the services offered at our clinic, to provide women with more options for increased self esteem and sexual fullfillment.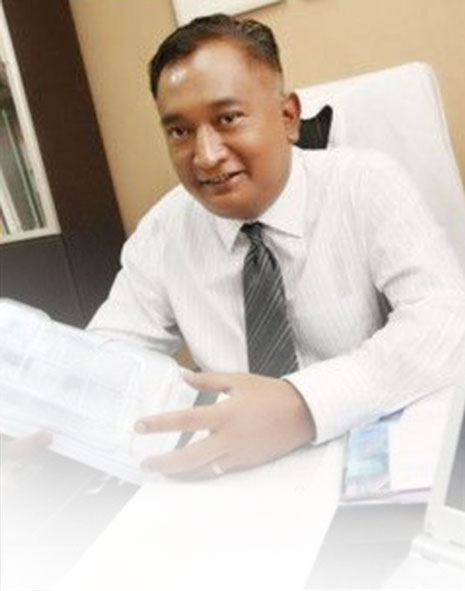 Dr Sidek received his education in Singapore . He graduated from the National University of Singapore in 1984 . After graduation he went on to pursue his further studies and became a specialist in 1990 .
OFFICE
Sidek Clinic for Women Pte Ltd
8 Sinaran Drive
Novena Specialist Centre #06-03, Singapore 307470.
EDUCATION
Anglo -Chinese School 1967 – 1976.
Anglo – Chinese Junior College 1977 – 1978.
National University Of Singapore Faculty Of Medicine 1979 -1984.
Master Of Medicine National Univeristy Of Singapore 1990.
Member Of Royal College Of Obstetricians and Gynaecologist 1990.
Fellow Of Academy Of Medicine Singapore 1994.
Fellow Of the International College Of Surgeons 1994.
Associate Of the Laser Vaginal Rejuvenation Institute Medical Assosciates Inc 2005.
LICENSURE
Singapore Medical Council since 1985.
Certificate of Specialist Accreditation in Obstetrics and Gynaecology Ministry of Health Singapore 1998
PROFESSIONAL AFFILIATION
Member Singapore Medical Association since 1990
Member Of The Obstetrics and Gynaecology Society of Singapore since 2000
PUBLICATIONS
S Sidek, S F Lai, Lim Tan SK : Primary unruptured ovarian pregnancy A case report Annals Academy Of Medicine Nov 1993 Vol 22 No 6