Welcome To Sidek Clinic For Women
Healthy Women, Happy families
Dr Sidek is an experienced Obstetric and Gynaecology clinic that has been in practice for more than 25 years. Helping women achieve their dreams of raising healthy kids.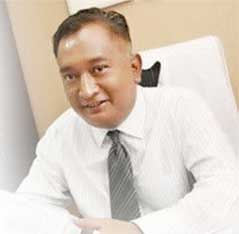 OBSTETRICIAN & GYNAECOLOGIST
Dr Saifuddin Sidek
MBBS (Singapore), MRCOG (London)
M Med (O & G) FAMS (Singapore)
OBSTETRICIAN & GYNAECOLOGIST
Services
Male Circumcision
Male Circumcision for all ages
Pregnancy
Antenatal care, screening for fetal abnormalities , delivery in private hospital
Abortion
Dealing with an unplanned pregnancy? Using medical or surgical means.
Regular Screenings
Pap smears , HPV screening , Ultrasound and MRI for women
Fertility Treatments
Intra- uterine insemination , surgery to improve fertility and also methods for natural conception
Cysts & Fibroids
Laparoscopic surgery for benign ovarian cysts and testing for cancerous cysts. Also surgery for uterine fibroids.
Contraception
Various forms of contraception are available including Nexplanon and Mirena
Popular Services
Women's Clinic